"Stay Stylish and Chic with Our Trendy Summer Collection"
---
Welcome to our Summer Collection at brendmlm.com! Get ready to embrace the sunny days, beach vacations, and warm evenings with our carefully curated range of summer essentials. Whether you're lounging by the pool, attending a backyard barbecue, or exploring a tropical destination, our collection has everything you need to look stylish and feel comfortable during this vibrant season.
From breezy dresses to trendy swimwear, our Summer Collection offers a wide range of fashion-forward options for both men and women. Our team of expert designers has handpicked each item to ensure the perfect blend of style, quality, and affordability. We understand that summer fashion is all about staying chic while beating the heat, and our collection merges these elements flawlessly.
Discover a plethora of stunning dresses that will make heads turn at any occasion. From flowy maxi dresses to flirty sundresses, we have options to suit different tastes and body types. Made from breathable fabrics like cotton and linen, our dresses are designed to keep you cool even on the hottest of days. With a variety of colors, patterns, and silhouettes available, you'll find the perfect dress to reflect your personal style.
For those moments spent by the pool or at the beach, our swimwear collection offers a range of on-trend options. Dive into the season with our chic swimsuits, bikinis, and cover-ups, available in various styles and sizes. Whether you prefer bold prints, classic solids, or flattering cuts, our swimwear collection ensures you'll make a splash wherever you go. We prioritize comfort and durability, so you can enjoy your time in the water without any worries.
Accessorize your summer outfits with our stylish range of hats, sunglasses, and beach bags. Protect yourself from the sun while staying fashionable with our wide-brimmed hats and trendy sunglasses available in different shapes and colors. Our beach bags are not only spacious enough to carry your essentials but also come in fashionable designs that perfectly complement your ensemble.
At brendmlm.com, we believe that no summer wardrobe is complete without the right footwear. Our Summer Collection features an extensive selection of sandals, flip-flops, and espadrilles that will keep your feet comfortable and stylish all season long. With a focus on both form and function, our footwear range combines fashion-forward designs with premium materials to ensure durability and comfort.
Don't forget to explore our collection of lightweight and breathable fabrics ideal for summer. From linen shirts and shorts for men to flowy blouses and skirts for women, we offer a wide selection of garments that will help you beat the heat without compromising on style. Stay cool and comfortable while looking effortlessly chic.
Shop now at brendmlm.com and elevate your summer wardrobe with our carefully curated Summer Collection. Get ready to embrace the sunshine, make unforgettable memories, and unleash your inner fashionista with our stylish and trendy designs. With our commitment to quality and customer satisfaction, we strive to provide you with the best shopping experience. Don't miss out on the opportunity to upgrade your summer style with brendmlm.com!
Barbenheimer Shirt Barbie Oppenheimer Shirt Birthday Party Shirt Bridesmaid Shirts Birthday Girl Barbie Movie Shirt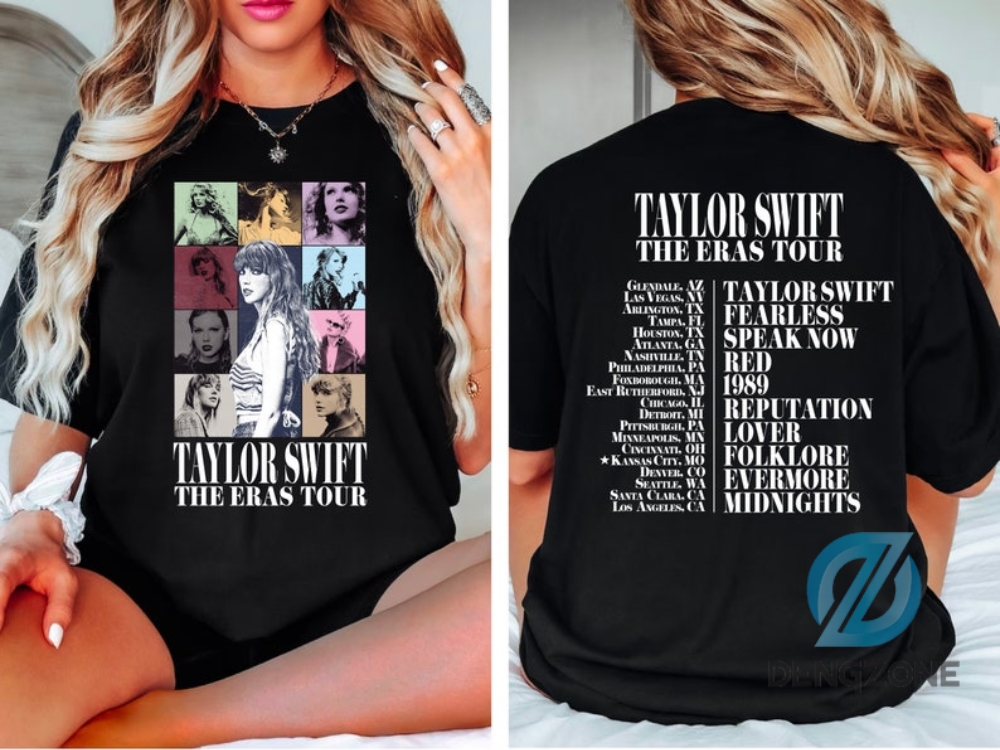 ---
Twosided Vintage Disney Hercules The Muses 97 World Tour Shirt Retro Disney Hercules Diva The Muses Song Concert Music Disney Girl Trip
---
You Are Kenough Ryan Gosling Shirt Sweatshirt You Are Kenough Shirt Ken Shirt
---
Team Aldean Try That In A Small Town Stand Up Patriotic Men Womens Unisex Heavy Cotton Tee
---
Try That In A Small Town Shirt Jason Aldean Shirt The Aldean Team Shirt Country Music Shirt American Flag Shirt
---
New Twitter Logo Shirt 2023 Official Elon Musk Is Rebranding Twitter To Twitter X Tshirt
---
Iconic Internet Brand X Shirt X.Com Elon Musk Twitter Meme Unisex Heavy Cotton Tee Tshirt

Link blog: Blog
From: brendmlm.com
"10 Must-Have Summer Collection Pieces – Find Your Perfect Style!" https://t.co/ThNtAD2Wic

— brendmlm store (@BrendmlmS) July 25, 2023